Welcome to


The Women's Collective
Bringing together C-Suite and executive level women leaders for an exclusive experience,
with the purpose to promote and enhance women leaders.
Learn More
We focus
on three key areas:
+
Within each of the key areas defined, we will provide our members with actionable items to impact change.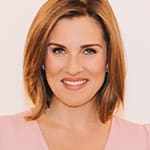 After just a short time in the Women's Collective, I have found my people. They are women who know the success of other women is just as important as their own. They know that the collective power of women is not only important professionally but also personally. Women need women and Allison Bittel saw that gap and filled it with the best of the best. I am so grateful to be a part of this group of superstars, who make me a better entrepreneur, friend and mother.
Lynn Smith
- Lynnsmithtv.com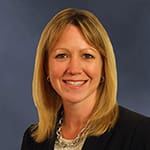 The Women's Collective (TWC) is a great network of executive women all at a similar place in their career. The Collective has great content, from the in-person speaker events to the more quaint and casual Leadership and Sips events. They bring people together to expand our knowledge and confidence in the workplace. TWC stood out to me because the collective isn't industry specific. It not only allows you to meet people in different industries, but also gives you a great place to connect with people at similar levels in their career to discuss topics we encounter in our everyday work lives.
Ali Maher
- Kabbage, An American Express Company
Leadership & Sips is a great opportunity to truly connect with like-minded leaders in a fun and authentic environment. The topics are on-point and relevant, and the conversations are open-minded and genuine. It's a perfect mix of advancing one's own leadership while experiencing something new and pleasant. It's a must-do!
Nino Maisuradze
- Ingenico
SPOTLIGHT
Leaders on the Rise
We are thrilled to welcome our new 2023 Class of mentees. These women are certainly stars and we look forward to seeing them continue to rise!
A critical pillar of The Women's Collective is our passion for supporting future women leaders through mentorship. Our 2022 graduates participated in our year-long mentorship program, where we created opportunities for connecting with business leaders. Program topics included vulnerability and authenticity, how to build trust among teams, and an Enneagram workshop to better understand personal style alignments within organizations. Be on the lookout for these stars at all of our events in 2023.
Jenna Allen, Carr, Riggs & Ingram
Laura Baker, WestRock
Julia Campisano, RaceTrac
Lupin Campos, Stash
Ann Dylla, PulteGroup
Rosy Harvey, Chicken Salad Chick
Christa Jones, Ansley Real Estate Christie's International
Hanna Jon Lewis, The Coca-Cola Company
Kate McHugh, Home Depot
Georgina O'Neal, Deloitte & Touche, LLP
Kelly Pitman, Ernst & Young
Meredith Selvey, Colliers
Brianna Sundstrom, Insight Global
Samantha White, UPS
Merelise Wilson, Cardlytics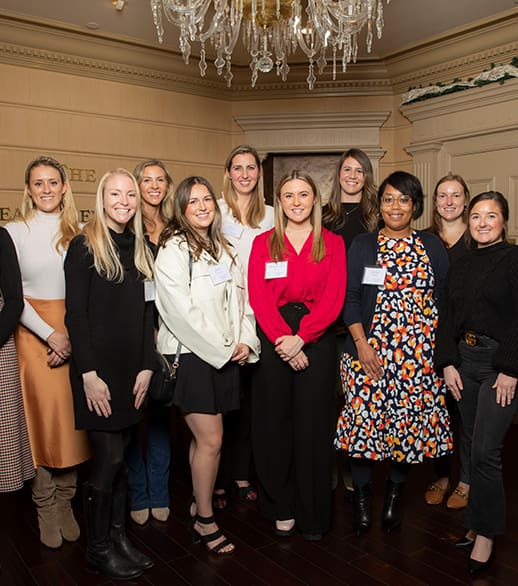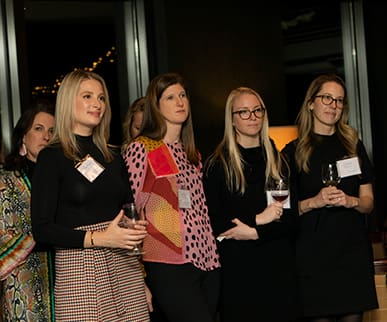 NEWS & EVENTS
Latest Happenings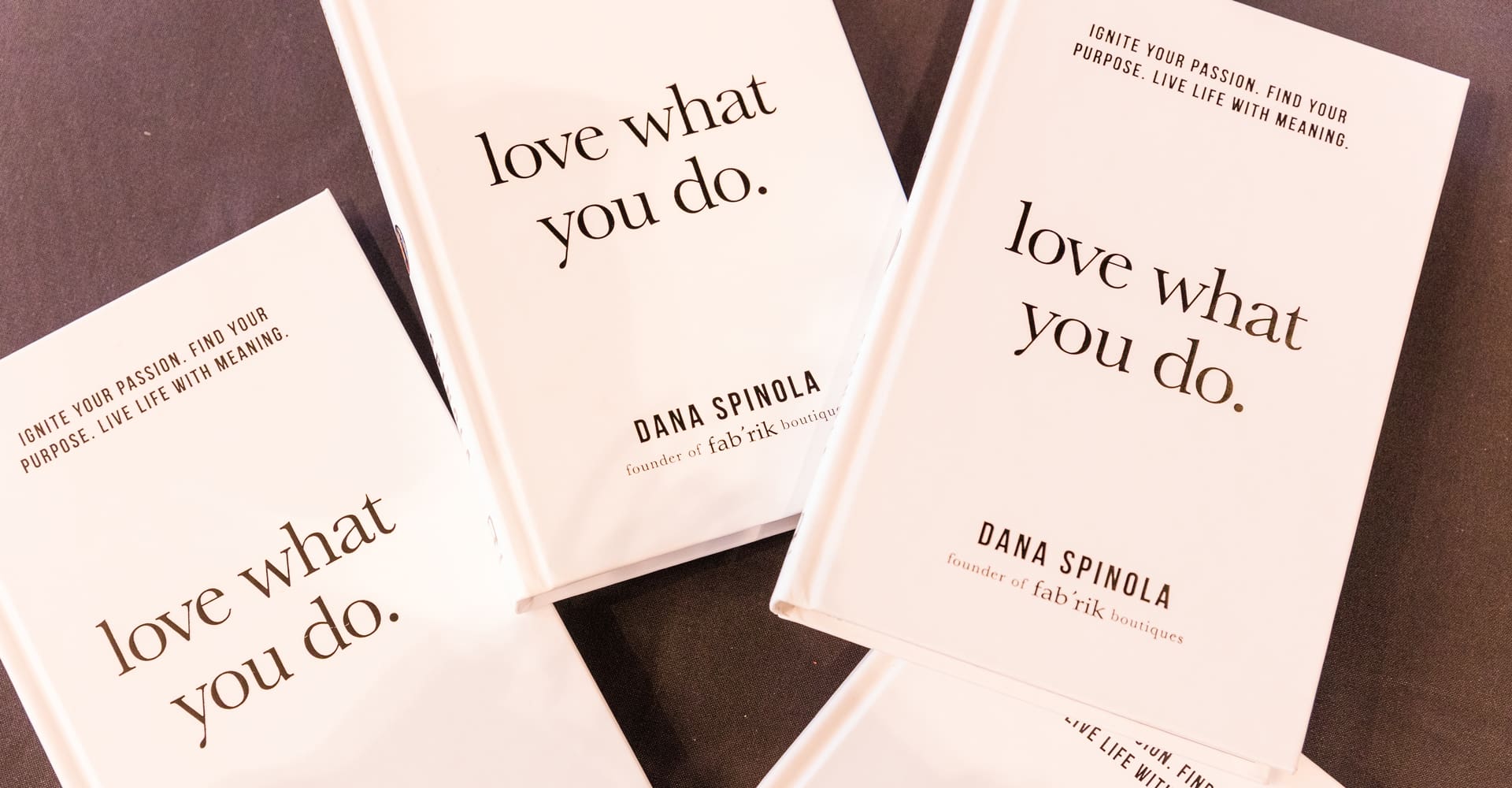 Another sold out event for The Women's Collective! Our amazing members and guests attended a Signature Breakfast on Tuesday, February 28, for a morning of amazing connection and inspiration with over 70 women leaders. Dana Spinola, owner and founder of fab'rik boutiques, truly inspired us with her thoughts on the crossroads of Passion and Purpose. […]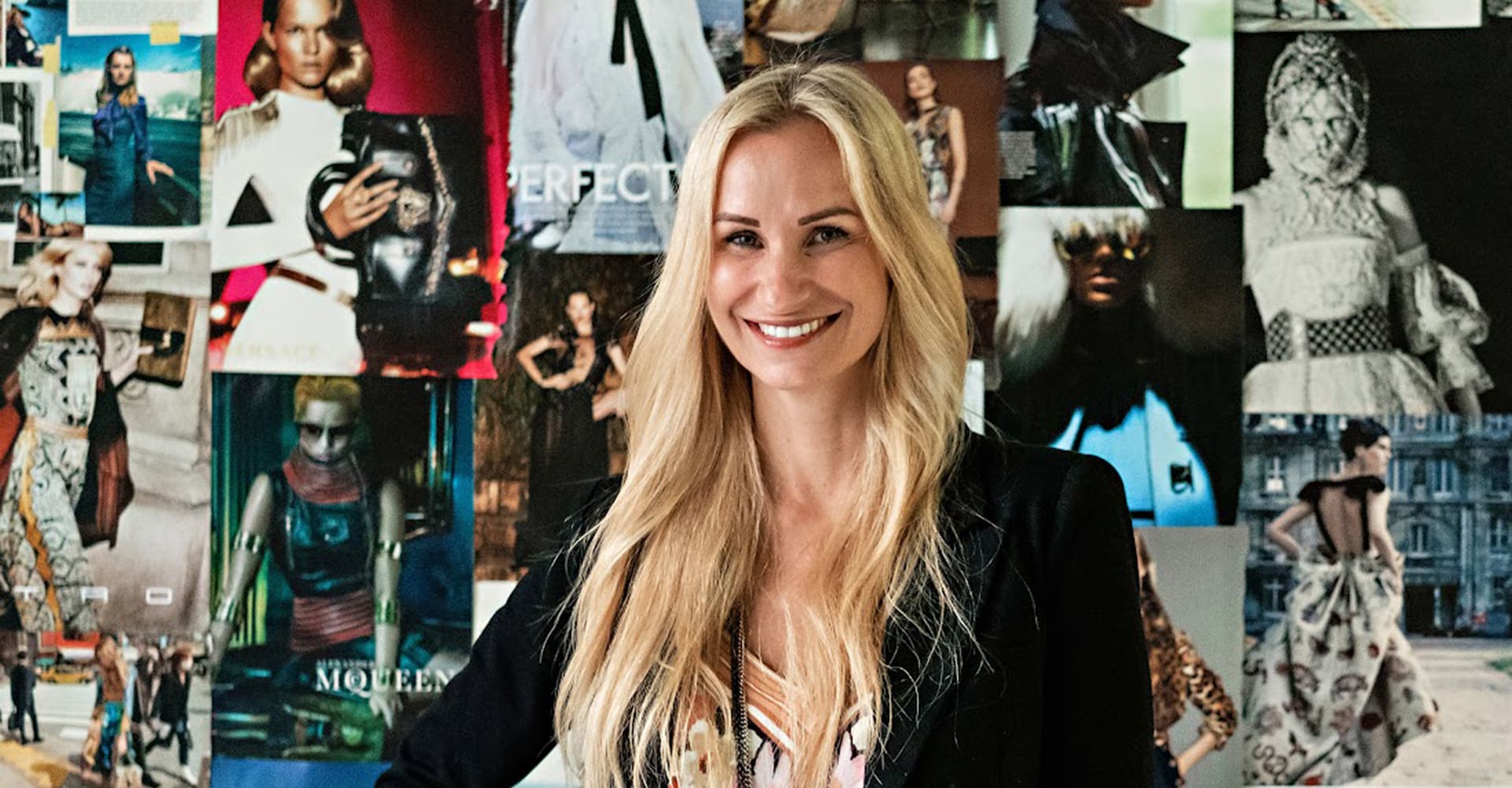 Join us Tuesday, February 28, for a signature breakfast featuring Dana Spinola, owner and founder of fab'rik boutiques, as she empowers The Women's Collective members to expand on their lives of passion and meaning. Born and raised by entrepreneurs, fab'rik Founder Dana Spinola has been taught from a young age that if you love what […]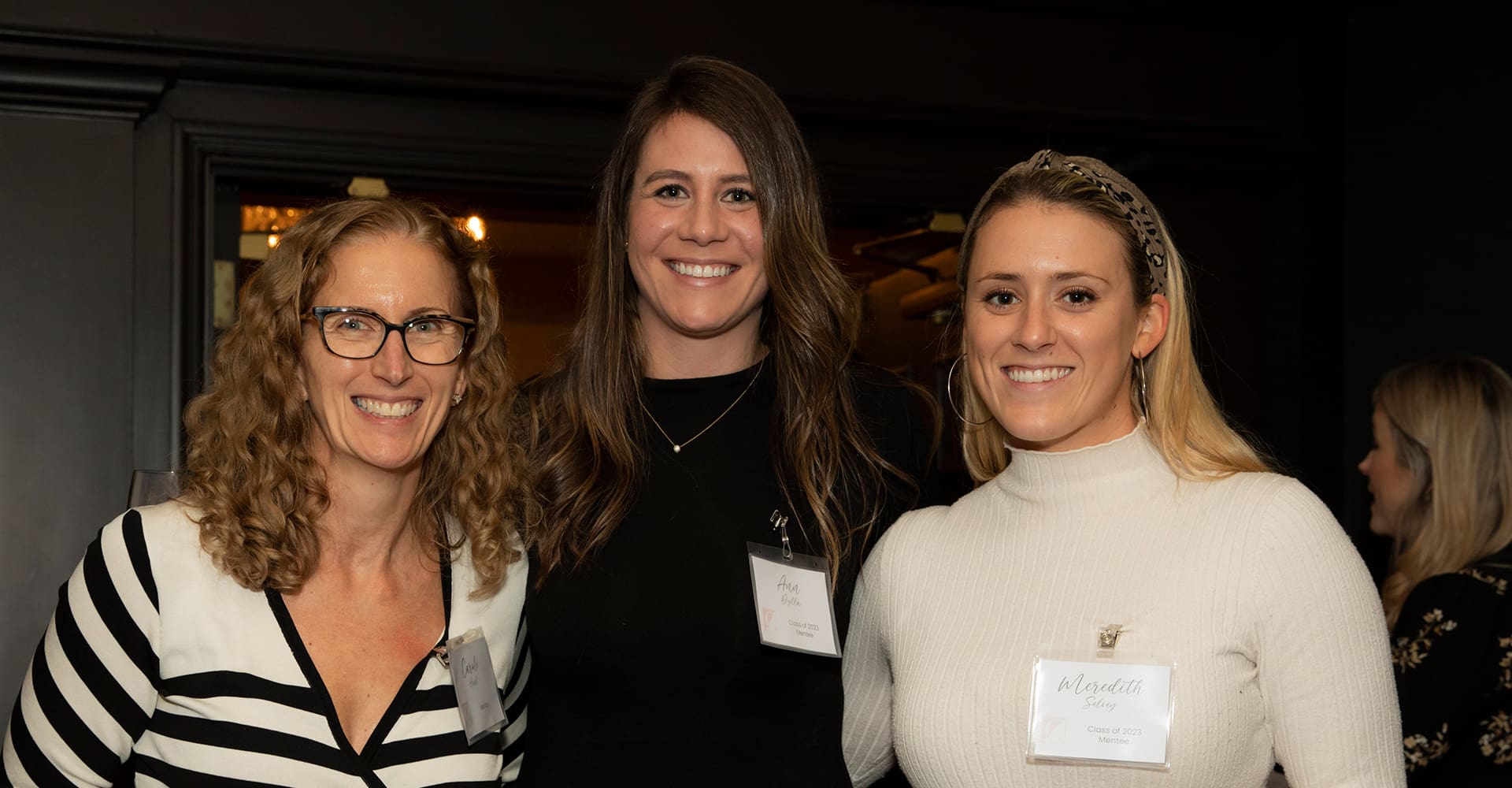 Our inaugural Leaders on the Rise Class of 2022 graduated in December and we welcomed our 2023 class. Mentors and mentees enjoyed cocktails and celebration, and we passed out diplomas at a meet-n-greet at the Peachtree Club, overlooking Midtown Atlanta.