Leaders on the Rise is a critical program in the Women's Collective's continued efforts to support women in their development as future leaders for their professions. Through one-on-one interactions with a mentor, mentees will receive support for their leadership development goals in terms of practical advice and guidance, as well as support in identifying future career or volunteer paths.
Empowering mentee participants is an overarching design philosophy—the program is designed to be mentee-driven to allow mentees to take ownership of their learning.
Define It
Mentor leadership is the creation of a personal and professional development relationship between a leader, or mentor, and a person in the organization that demonstrates leadership potential. Mentoring is the act of sharing relevant insight and wisdom that accelerates the mentee's personal and professional development.
Develop It
A mentor can help you develop important professional connections, expand your network personally and expose you to new opportunities professionally.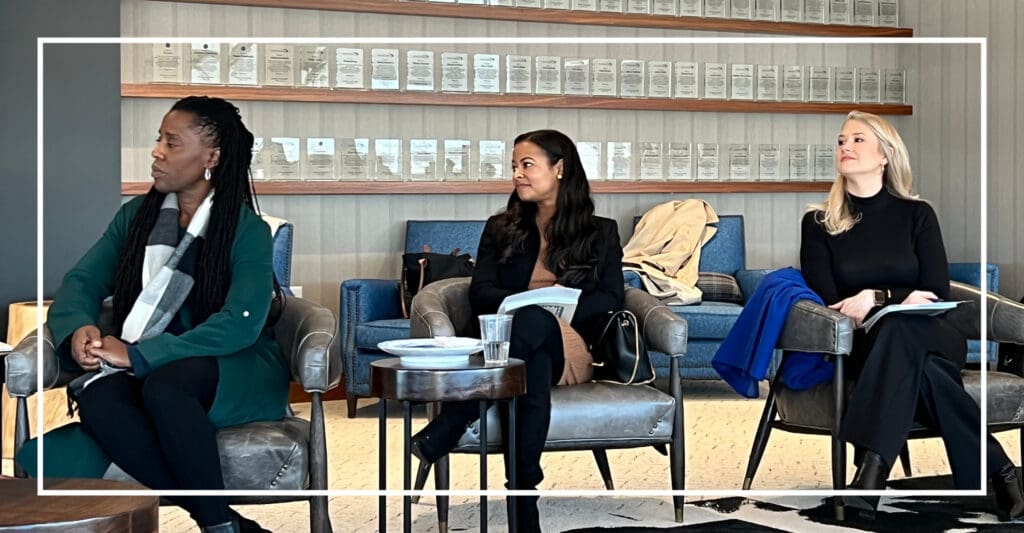 Be Dedicated to It
Sometimes it seems hard to get a mentor leadership program off the ground. It is ideal if your organization creates a clear strategy for mentor leadership opportunities. A thoughtful framework helps determine the guiding principles, clarifies reasons for the program, helps define the objectives, and creates a plan for implementation.
Applications for the 2024 program are now closed.
Please check back summer of 2024 for details on applying for our 2025 program.